Center for Industrial and Scientific Consultany (CISC)(Formerly A.U. Development Centre)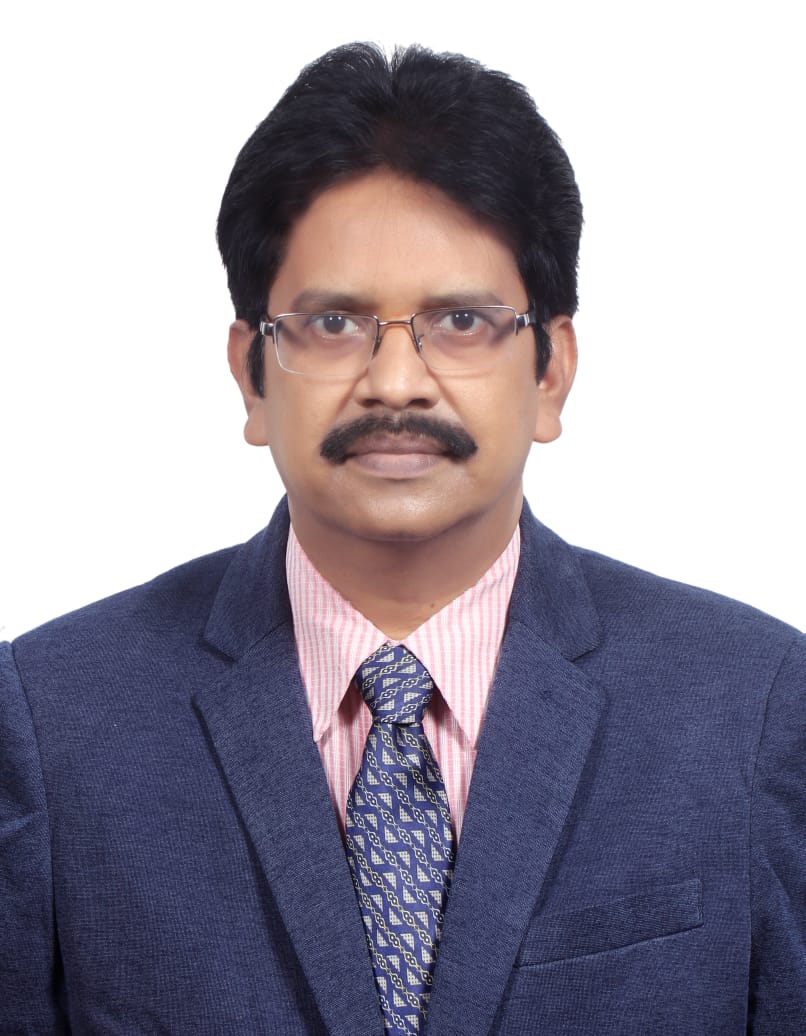 Name : Prof. C.N.V. Satyanarayana Reddy
Designation : Director
Center for Industrial and Scientific Consultany (CISC)
Phone: 0891 2844118, 4119
Email: cisc@andhrauniversity.edu.in
audevelopmentcentre@gmail.com
PROFILE
Andhra University has established Resource Mobilization Cell (RMC) following the guidelines of University Grants Commission in the year 1993 and later it is renamed as Andhra University Development Centre (AUDC) in the year 2001. Recently, it is renamed as Centre for Industrial and Scientific Consultancy (CISC) in the year 2018. CISC acts as facilitating agency to liaison between industry and faculty members of various departments of the university. The centre is headed by Director, CISC nominated by Vice-Chancellor, Andhra University.
MAIN ACTIVITIES OF CISC
Monitoring consultancy activity of the university
To generate Revenue for the university and to contribute for CORPUS fund
Strengthening the links with Industry

Motivating the Industries to contribute to the development of University through CSR grants
Help university administration in identifying eminent engineers and scientists from Industry to appoint as adjunct/ chair professors and professors of practice

Assist the academic departments for providing student internships and training, industrial visits and help students to work in industry oriented project works.

DEPARTMENTS OFFERING CONSULTANCY SERVICES
Civil Engineering, Mechanical Engineering, Chemical Engineering, Electronics and Communication Engineering, Metallurgy, Marine Engineering, Geo-Engineering, Instrument Technology, Electrical Engineering, Architecture, Computer Science and Systems Engineering
Marine Living Resources, Analytical Chemistry, Organic Chemistry, Zoology, Mathematics, Physics, Botany, Environment Science, Geology, Geophysics, Institute of Delta Studies, Statistics, Meteorology and Oceanography
Social Work, Sociology, Commerce and Management, Anthropology, Psychology and Parapsychology, Fine Arts, Yoga, Economics
Pharmacy
INDUSTRY INTERACTION
Centre for Industrial and Scientific Consultancy continuously puts efforts in spreading network with industries by offering consultancy and collaborative activities. The established links are being effectively utilized in supporting student training, Project works and campus placements and to arrange guest lectures by experts from industry, to expose the students to real life situations. CISC works as an interface between the industries and departments of the university and identifies mutual areas of Interest for consultancy, R&D and other collaborative activities. The centre uses its links with industry to enable university to enter into MoUs for mutual benefit.
CONSULTANCY PROJECTS
OBJECTIVES
To strengthen interaction of the university with industrial and commercial establishments through consultancy activities
To mobilise resources for the university for development of infrastructure and student facilities
To contribute to the corpus fund of the university
To develop and promote training programmes to suit the requirements of trade and industry
To manage the infrastructure facilities of the university for better utilization and resource generation
To participate in the economic development of the region and the nation
To encourage faculty members to actively involve in consultancy and generate the funds for development of the university
To establish chairs in departments with support from industry
AREAS OF CONSULTANCY are as below:
1. Structural Designs of
I. High Rise Buildings
II. Highway Bridges
III. Chimneys
IV. Underground and Elevated Water Tanks
V. Industrial Structures

2. Geotechnical Investigations for High Rise Buildings, Bridges, Chimneys, Towers

3. Design of Pre Engineered Buildings

4. Rehabilitation and Retrofitting of Structures

5. Non Destructive Testing of structural members

6. Analysis of Load Tests: Plate load tests, Pile Load tests, Pile Integrity tests

7. Design of retaining systems for supporting deep excavations

8. Groundwater Investigations

9. Monitoring of Ambient Air and Water Quality in and around Port Area

10. Testing of Geosynthetic materials

11. QA/QC of RCC and Steel Structures

12. Design of Engineered landfill for hazardous Wastes

13. QA/QC Monitoring of Landfills

14. Statistical Investigation

15. Socio-economic studies

16. Management studies

17. Studies on Coal, cement, Slag etc.

18. Microstructure analysis

19. Material testing and corrosion analysis
20. Underwater acoustics
21. Ship vibration studies
22. Environmental Risk Assessment studies
23. Water harvesting and quality studies
24. Environmental studies
25. Tracking and detection of submarines, ridges ,mines using sonar images
26. Autonomous under water vehicle design
27. Infrared signature analysis
28. Condition monitoring
29. Screw propeller design
30. Industrial Safety
31. Bioremediation
32. Marine Biological and Toxicological studies
33. Bulk drug synthesis
34. Spectral analysis of compounds
35. Biotechnological processes
36. Toxicity studies on animals
37. Development of Multi-lateration algorithm for obtaining 3 D positioning of emitters and determination of optimal distribution of sensors
38. Studies on Underwater radiated noise
PROMINENT CLIENTELE OF CISC are as below:
1. Visakhapatnam Port Authority
2. Naval Science & Technological Laboratory, Visakhapatnam
3. Central Mining & Planning Design Institute, Ranchi
4. Bhaba Atomic Research Centre, Trombay, Bombay
5. Rashtriya Ispat Nigam Limited (RINL)– Vizag Steel, Visakhapatnam
6. Airports Authority of India, Visakhapatnam
7. Military Engineer Services (MES), Visakhapatnam
8. Hindustan Petroleum Corporation Limited (HPCL), Visakhapatnam
9. Gujarat Petroleum Corporation, Gujarat
10. Greater Visakhapatnam Municipal Corporation, Visakhapatnam
11. Andhra Pradesh Pollution Control Board (Zonal Office), Visakhapatnam
12. Hindustan Zinc Limited, Visakhapatnam
13. Hindustan Shipyard Limited, Visakhapatnam
14. Central Public Works Department
15. Rail Vikas Nigam Limited (RVNL), Bhubaneswar
16. National Thermal Power Corporation, Parawada
17. Indian Railways
18. Rail India Technical and Economic Service (RITES)
19. National Highway Authority of India
20. Steel Authority of India Limited (SAIL), Visakhapatnam
21. HINDALCO, Sambalpur, Odisha
22. Visakhapatnam Metropolitan Region Development Authority (VMRDA), Visakhapatnam
23. A.P. Police Housing Corporation, Visakhapatnam
24. A.P. Housing Board, Visakhapatnam
25. Roads & Buildings Department, Govt. of A.P
26. Panchayat Raj Department, Govt. of A.P
27. Irrigation Department, Govt. of A.P
28. A P State Medical infrastructure Development Corporation
29. L&T Ramboll Engineering Consultancy Pvt. Ltd., Hyderabad
30. M/s INDOMER Coastal Hydraulics (P) Ltd., Chennai
31. Chennai Petroleum Corporation Limited, Chennai
32. M/s CAIRN India Ltd., Gurgaon
33. Ramky Pharmaceutical Laboratories, Visakhapatnam
34. Brandix Apparel City, SEZ, Atchutapuram, Visakhapatnam
35. FACOR ALLOYS, Garividi
36. Shri Varaha Lakshmi Narasimha Devasthanams, Simhachalam
37. Shri Veera Venkata Satyanarayana Swamy Devasthanams, Annavaram
38. Defence Electronics Research Laboratory (DLRL), Hyderabad
39. NMDC, Visakhapatnam
40. Kendriya Vidyalaya, Visakhapatnam
41. APIIC, Visakhapatnam
42. M/s Global Entropolis Pvt. Ltd., Visakhapatnam
43. M/s Thermex Limited, Pune
44. Water Resources Department, Govt. of A.P.
45. Essar Steels, Visakhapatnam
46. Director General Naval Projects (DGNP), Visakhapatnam
47. Sheladia Associates, Visakhapatnam
48. M/s Garware Wall Ropes Pvt. Limited, Pune
49. Balman & Lawrie
50. AARVEE Associates, Hyderabad
51. EGIS India, Hyderabad
52. Tata Projects, Mumbai
53. Vijay Nirman Company, Visakhapatnam
54. Gayatri Projects, Bhubaneswar and Gawhati
55. Defence Electronics Research Laboratory (DLRL)
56. EGIS India Pvt. Ltd, Hyderabad
57. National Thermal Power Corporation (NTPC), Parawada
58. Garware Wall Ropes Pvt. Ltd., Pune
59. Dredging Corporation of India Limited, Visakhapatnam
60. A.P Housing Corporation, Hyderabad
61. A.P Industrial Infrastructure Corporation, Visakhapatnam
62. Bharat Dynamic Limited, Visakhapatnam
63. A.P. Township and Infrastructure Development Corporation (APTIDCO)
64. Adani Gangavaram Port
65. Nagarjuna Construction Company Limited (NCC), Visakhapatnam
66. Sarita Infra and Geostructures, Visakhapatnam
67. Re Sustainability Limited
68. GMR Airports and Infrastructure Limited
69. DIVIS Laboratories Ltd., Visakhapatnam
70. Coromandel International Limited, Visakhapatnam
71. INS Kalinga, Visakhapatnam
72. Indian Oil Corporation Limited (IOCL), Visakhapatnam
73. Petrofac India Limited
Sr.no
Name
Period
1.
Prof. K.C. Reddy
18-07-1993
02-04-1997
2.
Prof. G.Subrahmanyam I/c
03-04-1997
02-05-1998
3.
Prof. P. Rajendra Prasad
27-05-1998
31-10-1998
4.
Prof. J.M. Naidu I/c
01-11-1998
22-05-2000
5.
Prof. R. Rama Rao
23-05-2000
04-06-2002
6.
Prof. S.V.Krishna
05-06-2002
16-09-2002
7.
Prof. K. Radhakrishna Murthy
17-09-2002
31-08-2005
8.
Prof. K. Madhu
14-09-2005
30-05-2006
9.
Prof. K. Chandra Mouli
31-05-2006
15-10-2008
10.
Prof. K. Venkatasubbaiah
16-10-2008
02-11-2012
11.
Prof. S. Balaprasad
03-11-2012
14-02-2013
12.
Prof. C.N.V.Satyanarayana Reddy
15-02-2013
25-10-2017
13.
Prof. D.S.R. Murty
26-10-2017
31-03-2021
14.
Prof. Yerramsetty Abbulu
01-04-2021
08-08-2023
15.
Prof. V. Krishna Mohan
09-08-2023
30-09-2023
16.
Prof. C.N.V.Satyanarayana Reddy
16-10-2023
Till Date