RESEARCH & DEVELOPMENT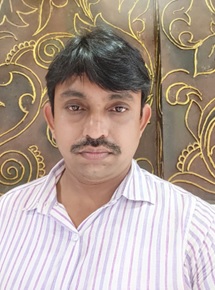 NAME : Prof. K.Basavaiah
Office :+ +91-891-2844133, 2844399
Email : klbasu@gmail.com
coordinatorauugc@gmail.com
Andhra University Reseach Centres
The University has the unique distinction of being the seat for 15 Advanced Research Centres and at present the Centre for Agro Economic Research, Delta Studies Institute, Studies on Bay of Bengal, Environment, Sustainable development and Climate Change(CESCC), NMR Research Centre, The Centre for Nano-Technology, Centre for Defence studies, Cyber Security & AI-ML, and Data Analytics are a few to mention that are engaged in executing advanced research in multi-disciplinary areas with a specific focus to address issues pertinent to the needs of the contemporary society.
Andhra University Chair Professors
Dr. Ambedkar Chair, Ministry of Social Justice and Empowerment
DPIIT-IPR Chair Professor
IOCL-Chair Professors-03
Dr. GM Rao Chair Professor
RINL-Chair Professor
Kumar Raja Chair
Teejay India Pvt. Ltd. Chair Professor
PULSUS Healthtech LLP Chair Professor
Spectraforce Technologies (I) Pvt. Ltd. Chair Professor
MRC Infrastructure Chair Professor
Design Chair
ABOUT RESEARCH & DEVELOPMENT CELL:
Andhra University was established in 1926 by the Madras University Act to serve the entire linguistic region of Andhra as a residential teaching-cum-affiliating multi-disciplinary university. Research is a key focus at Andhra University, with the university conducting cutting-edge research in sciences, Engineering, Earth sciences, Social sciences, Pharmaceutical Sciences, Law, commerce and Managements, Psychology, linguistics, mathematics and statistical sciences and other advanced areas for research. The faculty members and students engage in interdisciplinary and trans-disciplinary research that addresses some of the potential challenges facing society today. The research at Andhra University covers diverse areas such as Earth sciences, statistics and mathematical Sciences, advanced materials, data analytics, artificial intelligence, renewable energy, biotechnology, Microbiology, and healthcare, among others. The University has several research centers and labs equipped with state-of-the-art facilities and equipment to support its research activities. Andhra University also encourages collaboration between its Faculty members and researchers from other organizations and industries, both in India and abroad. University has established strong partnerships with major industries and organizations to facilitate research that can lead to significant technological breakthroughs and social impact. The collaborative culture as reflected by the numerous collaborative research and teaching program's and more specifically, a tradition of excellence over a wide spectrum of disciplines is ingrained into the unique seat of AU right from inception by its founding Vice Chancellors. The research is continuously monitored by monitoring committees namely, Board of Research studies at the university level, College research committee at the college level (each college consisting of cluster of departments) and Departmental research committee at department level. The University mobilizes funds for research and creating research infrastructure through various funding agencies. Seed money is created from university self-finance funds to encourage research among faculty. Post doctorial fellows are given all facilities for advanced research in their specialized areas. The University provides encouragement for faculty
VISION
* Create New Frontiers of Knowledge in Quest for Development of the Humane and Just Society
MISSION
* To stimulate the academic for promotion of quality of teaching, learning and research.
* To undertake quality related research studies, consultancy and training programmes.
* To foster global competencies among students and to inculcate value system in them.
* To promote the use of state-of-the-art technology and quest for excellence.
FUNCTIONS:
*To establish an administrative structure within the University to support the Research and Development activities.
*To Frame the guidelines for undertaking Research work and facilitating administrative processes to improve the overall quality of research for betterment of society.
*To motivate Faculty members and Research Scholars for cutting-edge research, innovation, incubation and technology transfer.
*To encourage the undertaking of research projects from various funding agencies/sponsors.
*To encouraging Faculty members for undertake consultancy projects.
*To promote collaborative research works in basic research, interdisciplinary and trans-disciplinary research with other Research Organizations/Universities.
*To provide financial grant as seed grant to Faculty members.
*To Establish of innovation, incubation and start-ups centres.
*To facilitate collaborative research projects and activities with national and international institutions, industries and other professional bodies by signing MOU's to enhance the Research opportunities.
*To provide funding information and news bulletins on research projects and research funding of national and international funding agencies
*To identify financial and infrastructural resources in order to improve and strengthen research competencies.
*To support financial assistance (full / partial) to encourage the staff and research scholars to present research papers in conferences / seminars.
*To encourage publication of books, monographs, research papers etc., by providing financial assistance and infrastructural research ambience.
*Protecting Intellectual property rights and strengthening patent culture
RESEARCH & CONSULTANCY POLICIES
Andhra University has a well-established research promotion policy which is available in the Andhra University Website