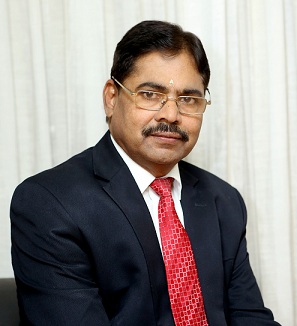 Name : Prof. H. Purushotham
Designation : IPR Chair Professor
Email: iprchair@andhrauniversity.edu.in




Centre for Intelluctual Property Rights(CIPR)

Vision:

To create a vibrant and Sustainable IP ecosystem in the university


Mission:

To serve and support university researchers in the pursuit of IP creation, protection, and commercialization
Profile
As a part of implementation of the New IPR Policy 2016, the Department for Promotion of Industry and Internal Trade (DPIIT) Ministry of Commerce and Industry, Govt of India, sanctioned DPIIT-IPR Chair to Andhra University in September 2020 under the Scheme for Pedagogy and Research in IPRs for Holistic Education and Academia (SPRIHA).
Prof. Hanumanthu Purushotham, the former Chairman & Managing Director of National Research Development Corporation (NRDC),Govt of India, was appointed as the DPIIT-IPR Chair Professor and the founding head of the CIPR, Andhra University. Ever since its inception, CIPR has been taking several new initiatives to build a strong IP ecosystem in the University and the state of AP.
Considering the proactive initiatives of CIPR AU, the AP Government notified through GONO72 dated 12.05.2021 that CIPR Andhra University is the AP State IPR Nodal Agency.
Objectives of IPR Chair and CIPR
The broad objectives of the Chair/Centre are:
To introduce and teach IPR as a mandatory credit course in the university
To organize IP awareness/Capacity building/ Training programs/FDPs on IPR to all the stake holders including faculties/students/startups/MSMEs
To introduce certificate/diploma/postgraduate degree courses on IPR on regular/distant/e-learning mode
To prepare IP policy for the university and implement the same effectively
To manage the IP portfolio of the university, facilitate the filing of IP applications and coordinate with the authorized patent agent/attorney
To market and facilitate university IP commercialization
To partner with other stakeholders to strengthen the IP and innovation culture in the university
To undertake research/consultancy projects in the area of IP
To coordinate with State and Central Government agencies in the area of IPs