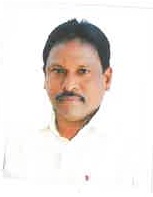 Name : Prof. E.N.Dhanamjaya Rao
Designation : Dean, International Affairs
Phone : +91- 891 - 2844434 (O)
Email: internationalaffairs.au@andhrauniversity.edu.in
internationalaffairs.au@gmail.com
Contact :
Mr.B.Balakrishna, Jr.Asst
+91 891-2844434 (O)
Andhra University has an International Affairs Office headed by Dean to look after the International, NRI, PIO, and OCI admissions into different UG, PG, Ph.D, Diploma and other programs offered by University. Supernumerary seats of 15% to foreigners and 5% to NRIs/PIOs/OCIs are available in the University Campus Colleges and also in Affiliated Colleges in each course subject to eligibility.
The office of the International Affairs coordinates all the matters relating to international programs and events at Andhra University. Also, this office acts as a single window to address all the issues of International/NRI/PIO/OCI students of the entire campus and affiliated colleges. The International Affairs wing of Andhra University started functioning way back in late Nineties'. Presently the office is lead by Prof.E.N.Dhanamjaya Rao as Dean, International Affairs. The International Affairs Office as an Advisory Board chaired by Hon'ble Vice-Chancellor, Andhra University and Dean International affairs as it's convenor to monitor day to day operations of this office.
Welcome to the city of destiny and we value your culture and traditions. Our mission is to support your academic success and assist you to mitigate the challenges faced on the way to success. We want to make your stay comfortable and memorable.
Address
1st floor, Science & Technology Bhavan,
(Principal's office, College of Science & Technology),
Andhra University, Visakhapatnam-530 003,
Andhra Pradesh, India
IMPORTANT NOTICE
It is to inform that the class work for all the International students who are provisionally selected in the academic year 2020-21 will commence from the last week of January, 2021. In view of the commencement of class work, all the international students are informed to report in person for admission on or before 25th January, 2021. As such, the students with provisional admission offer letter may proceed to obtain visas from their Indian Missions in their respective home country. The admission will be confirmed after the verification of original documents only. It is mandatory that all the International students have to obtain health insurance at the time of admission which costs around $75 to $100 based on the age of the student.
NOTIFICATION