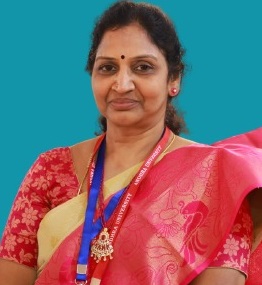 Name : Dr. K. Sita Manikyam
Designation : Chairman - Board of Studies in Law
BOARD OF STUDIES
Functions and Duties of Chairman, Board Of Studies
The Chairman of the Board of studies shall presides at the meeting and his absence the members present shall choose one among the members as a Chairman for the meeting. The Chairman of Joint Meeting of two or more Boards shall be nominated by the Vice-Chancellor in the absence of the such Chairman at the meeting the members shall elect one among them as a Chairman of the meeting.
Any members wishing to move resolution shall forward the same to the Registrar so as to reach him at least 15 days prior to date of meeting. Itself however be open to the Chairman to permit a resolution to be moved at the meeting at shorter notice or without any notice.
All decisions at a meeting of Board of Studies or at Joint meeting shall be by common concerned and shall be however opened to a member to record a dissent. The Chairman shall send to the Registrar a copy of the minutes the meetings within 10 days of the meeting.
Every resolution of the Board as it passed, should be written down at the meeting and read out by Chairman at the meeting itself.
It shall be open to members to submit dissenting minutes when they considered it necessary and these shall be forwarded to the Registrar by the Chairman with his observations.
The Minutes of the meetings shall be signed by the Chairman.