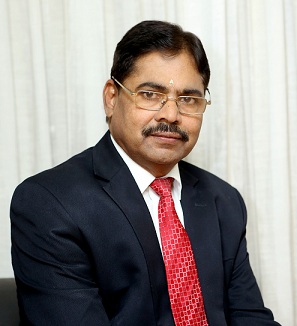 Name : Prof. H. Purushotham
Designation : IPR Chair Professor
Email: iprchair@andhrauniversity.edu.in
Prof. H. Purushotham IPR Chair Professor, Andhra University
Prof. H. Purushotham is working as the IPR Chair Professor at Andhra University. He has previously held the position of Chairman and Managing Director, National Research Development Corporation (NRDC), a Central Public Sector Undertaking under the Ministry of Science & Technology, Govt. of India and brought a turnaround in NRDC
He obtained B.Tech in Chemical Engineering from Andhra University, M.Tech from IIT Kharagpur, M.B.A. from IGNOU, and PhD from Osmania University.
Dr. Purushotham has over 35 years of diverse experience across the innovation value chain. He has also served as a Director in the NICCO Corporation, Andaman Fisheries Ltd. and Shilpi Aqua Culture Pvt. Ltd. and as an Investment Committee Member of UTI, India Ascent Venture Fund, Gujarat Venture Fund Ltd. and Venteneast VC Fund of APIDC and member of several committees of government bodies (DST, DSIR, MoMSME, MHRD, TIFAC, TDB, CSIR, etc.) promoting innovations. He was trained at (i) Venture Capital Institute (VCI), Washington, USA on "Venture Capital Funding",(ii) National Business Incubation Association (NBIA),USA on setting up of "Technology Business Incubators",(iii) MDI on "How to Engage and Use Consultants" and (iv) ASCI on "Management of R&D Systems". His core competencies are R&D process development, scale-up, IPR Management, technology transfer, techno-economic feasibility analysis, incubation, entrepreneurship and start-up, consultancy, venture funding, industrial R&D project reviews and monitoring, etc.
He is a recipient of about 12 awards. Under his leadership NRDC got "Best PSU Award" from Governance Now and he was awarded a "CEO of the Year 2017" from Indian Chambers of Commerce. He has authored/ co-authored 65 project reports, 5 book chapters, one book, published/ presented 85 research papers in various journals and conferences, filed three patents and helped industry in commercializing more than 200 technologies in different sectors.