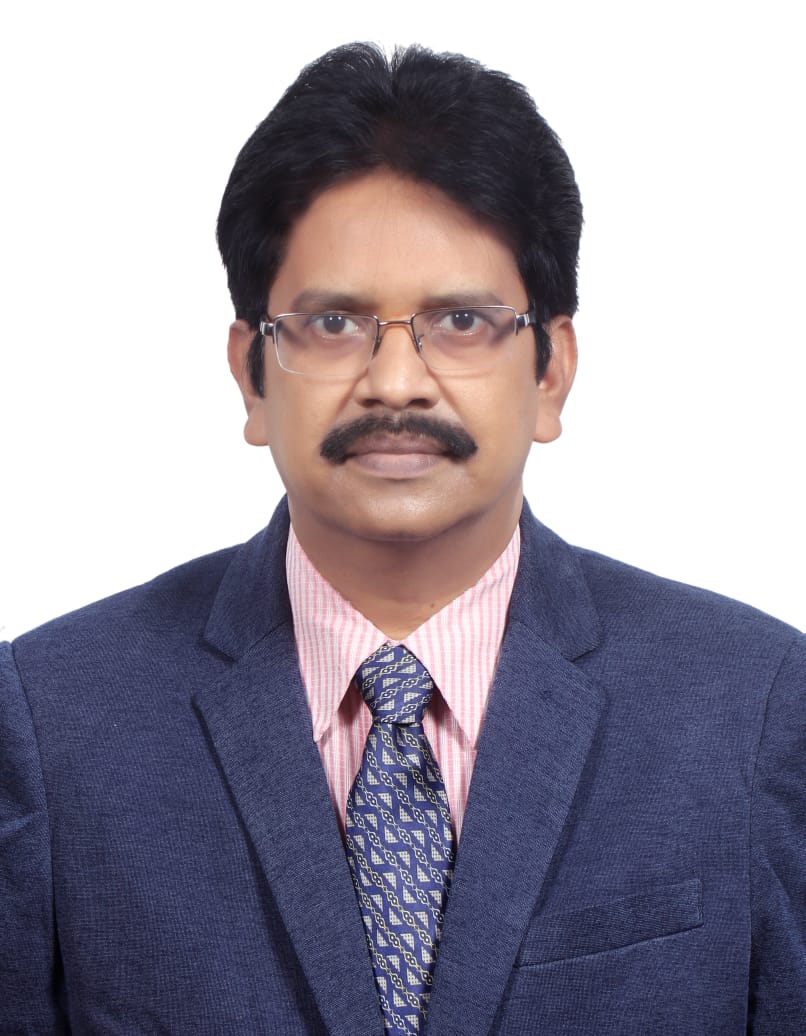 Name : Prof. C.N.V. Satyanarayana Reddy
Designation : Head of the Department
Phone: 0891 2844775, 4774
Email: head.civil@andhrauniversity.edu.in

Vision:

To become a prominent hub of quality Civil Engineering education and research contributing significantly for efficient sustainable development at regional, national and international levels.


Mission:

Educating and mentoring the students to meet the emerging challenges in Civil Engineering field.
Performing the basic and applied research that will positively impact and improve Civil Engineering profession.
Serving as a reliable and resourceful professional centre for the society through consultancy activities and continuing education programmes.
PROFILE
The Department of Civil Engineering had its inception in the year 1955 as a section of the Engineering Department, a constituent campus college of the Andhra University colleges. It was elevated to the status of an individual department in 1969 and under the efficient stewardship of late Prof. K. Krishnamacharyulu (Head of the department from 1955 to 1980), it is currently offering one undergraduate programme and four post-graduate programmes along with doctoral programmes in all the specializations of Civil Engineering.
Postgraduate programmes were started in 1963, with specializations in Structural Engineering and Public Health Engineering and later, PG courses in specializations of Hydraulics and Soil Mechanics were introduced.
The Department as a part of best practices awards every year a gold medal constituted by Organising Committee, International Conference on RRR (1994) for the best outgoing M.Tech (Structures) student, a cash prize donated by Dr. S.V.K. Sarma and Smt. Santha Kumari for the best outgoing student of M.Tech. (HCH), Gold Medal to best outgoing student of M.Tech. (Geotechnical Engineering) sponsored by AECOM, New Delhi. Several teachers of the department have won A.P. State Best Teacher Awards, A.P. Scientist Award and Best Researcher Awards, authored textbooks, Edited Springer Books, chaired sessions at National and International conferences, occupied positions of Vice-chancellor in various Universities and also Directorship of IIT.
The Department has fully established laboratories supporting quality research and material testing. Major equipment available in the department include 1000kN UTM, Bogie Hearth Furnace, Cyclic Tri-axial Equipment, NDT Equipment, Wave Maker, Total Organic Carbon Analyser, Benkelman Beam Apparatus, Bump Integrator test apparatus, Total Station, GPS. The Department added latest and advanced equipment with the support from TEQIP Phase I, II and III Funding (MHRD) and Research / sponsored projects. The Department has produced more than 1000 M.Tech graduates and about 125 Doctorates. Many students earned M.S, M. Tech and Ph.D. degrees from prestigious IITs, IISc, NITs and foreign universities. The department is very active in industrial and technical consultancy and is the active contributor of internal revenue generation for the university.
The department has been sanctioned an amount of Rs. 58.4 lakhs under Special Assistance Programme at DRS Level by UGC for a period of 5 years (2012-2017). The department has also been sanctioned an amount of Rs. 132.00 lakhs under Fund for Improvement of S&T Infrastructure in Universities and Higher Educational Institutions (FIST) Program by Department of Science and Technology, Govt. of India for a period of 5 years (2018-2023). Faculty members of the Department have been handling research projects funded by UGC, AICTE, CSIR, NIOT and NCCR. The Department is identified for pilot offering of courses related to Earthquake Resistant Design developed by National Disaster Management Authority (NDMA) in association with IIT Bombay.
The faculty members of the Department are serving in various Technical Committees of Bureau of Indian Standards, Indian Roads Congress, International Society for Soil Mechanics and Geotechnical Engineering, Ministry of Environment and Forest, Water Resources Department, Government of A.P. The Department is hosting the local chapters of Indian Geotechnical Society (IGS) and Indian Concrete Institute (ICI).
The Alumni of the Department occupied prominent positions in prestigious organizations. Mr. A. Rama Krishna, Former Deputy Chairman, L & T; Prof. V.S. Raju, Former Director, IIT Delhi; Prof. M.R. Madhav, Former Head of Civil Engg., IITKanpur, Prof. K.V.N. Sarma, Former Head of Civil Engg.,I.I.SC. Bangalore, Dr. D. Swaminadhan, Former Member, Planning Commission GOI & Former Vice-Chancellor, JNTU Hyderabad are some of the distinguished alumni.
NAAC Presentation
Programs
Programs Offered
B.Tech Civil Engineering
M.Tech. Hydraulics, Coastal and Harbour Engineering
M.Tech. Geotechnical Engineering
M.Tech. Environmental Engineering & Management
M.Tech. Structural Engineering
Ph.D. in Civil Engineering
Programme Educational Objectives (PEOs)
PEO 1: The proficiency in the principles of basic and engineering sciences along with planning, analysis, design and execution of the civil engineering systems.
PEO 2: An ability to apply knowledge in assessing the needs of the society for sustainable development and establishing apposite civil engineering practices.
PEO 3: An attitude towards disseminating the knowledge acquired, continued learning, professional development and team spirit and promoting awareness of environmental concerns.
PEO 4: The professional ethics and social responsibilities through participatory approach
Programme Outcomes (POs)
PO1. apply the acquired knowledge and principles of Civil Engineering in the execution of civil engineering projects.
PO2. identify, understand, survey, plan, analyse and design the civil engineering facilities.
PO3. develop skills for the preparation of detailed technical reports of civil engineering projects.
PO4. analyze the available or generated data leading a fruitful interpretation and contributing to the application of the engineering principles and theory and also to adopt the best engineering practices for construction and maintenance of the civil engineering structures.
PO5. expose the students to the latest technological developments in civil engineering and encourage them for continuous learning.
PO6. work in multidisciplinary fields with team spirit by understanding the implications of the engineering applications or solutions on environment and society.
PO7. attain aptitude to practice the professional ethics and adhere to social responsibilities for contributing towards a just and sustainable society.
PO8. To train students to function in multi-disciplinary teams.
PO9. To impart adequate communication skills to make graduating students to compete at global level.
PO10.To apply project and finance management tools to control and execute various projects.
PO11. To provide an environment for interdisciplinary learning and enhance the scope of graduating students in higher studies/profession.
PO12. To sensitize the graduating students of professional and ethical responsibilities for becoming responsible engineers to serve the society.
Program Specific Outcomes (PSOs)
PSO1.To nurture the graduating students with adequate skills to take up civil engineering profession efficiently in developing quality infrastructure.
PSO2. To enable students to excel in higher studies and research in chosen specializations through advanced learning from theprofessional electives.
PSO3. To develop and design sustainable and smart infrastructure considering the global environmental challenges.