Name : Prof. P.Janakiram
Designation : Head of the Department
Phone : (O) 0891-2844732, 4731
Email: head.marineliving@andhrauniversity.edu.in
pasupuleti9999@gmail.com
PROFILE
The history of teaching and research in different branches of Marine Sciences in the Andhra University can be traced back to the latter half the forties when, for the first time, the late Prof. R.Gopala Aiyar organized in 1947 the B.Sc. honors course in Zoology with Marine Biology as a special subject. He also initiated and directed research in various aspects of marine biology coupled with hydrography. About the same time the late Prof. C.Mahadevan, the then Head of the Department of Geology initiated investigations in Marine Geology. The first Education commission of 1948-49 with Prof. S.Radhakrishna as Chairman, in its report recommended that the Andhra University with its unique location close to the coast should be developed as one of the centres of teaching and research in Marine Sciences.
Marine studies in the Andhra University gained momentum and a sense of direction when Prof. E.C.La Fond of the U.S. Navy Electronics Laboratory came to Andhra University as a Visiting Professor during 1952-53 and again during 1955-56.
During the Second Plan period, the University Grants Commission sanctioned grants for the construction of a Marine Biological Laboratory, then attached to the Department of Zoology. Further grants were sanctioned for extension of the building and for equipment. During the V plan period the University Grants Commission sanctioned grants for starting the Department of Marine Living Resources for offering interdisciplinary courses, involving the Departments of Chemistry, Geology, Geophysics, Meteorology & Oceanography and Statistics.
The Department of Marine Living Resources came in to existence in 1976 and started initially with Late. Prof. S. Dutt and Prof. K. V. Ramana Murty as founder faculty members. The Department is started initially an interdisciplinary course, M.Sc Marine Sciences with Marine Biology as specialization. Later, in 1989 the Department has started a second course, Capture and marine biology and fisheries. The Department of ocean development ,Government of India have funded to start new programs viz. M.sc Coastal Aquaculture and Marine Bio Technology and M.sc Marine Bio Technology from the year 1995.
NAAC PRESENTATION
PROGRAMS OFFERED
Sl.No
Name of the Program
PG Programmes
1
M.Sc. (Marine Bio Technology)
2
M.Sc. (Marine Biology and Fisheries)
3
M.Sc. (Coastal Aquaculture and Marine Biotechnology)
Doctoral Programmes
1
Ph.D. (Marine Living Resources)
Sno
Name
Designation
Mobile
e-mail
1
T. Sravana Kumar
Ex- MLA, Tadikonda, A.P.
9618702222
tadikonda205mla@ap.gov.in
2
Dr. P. Somanadha Rao
Ex-Executive Member, Andhra university
8125669999
3
Dr. Y. Tulasi Varma
IRAS- FA & CAO(T),
9437097002
0694-2743998(O)
4
M. Srinivas
IRS
9491882825
srinnoo@gmail.com
5
Raju Gorinta
USA
001-647-832-7258
gorinta@gmail.com
6
Dr. P. V. S. V. Prasad Rao
Aquaculture Industrialist
9393127612
indoaquatechnologies@gmail.com
7
Dr. B. K. Sairam
Aquaculture Industrialist
9848192970
sairam_borra@yahoo.co.in
8
G. Ravi Sekahar
Aquaculture Industrialist
9884032946
ravisekhar_g@rediffmail.com
9
B. V. N. Sunil Kumar
Aquaculture Industrialist
9849795203
sunilcpaqua@yahoo.co.in
10
Mr. K. Janakiramayya
Aquaculture Industrialist
9848976668
janakiramjk14@gmail.com
11
Dr. A. Venkateswara Rao
Manager Technical, Neospark Drugs and Chemicals
9440192787
drvenkataannam@gmail.com
dravrao2neospark.co.in
12
M. Siva Prasad
General Manager, CP Prima
9618661155
sivacppindia2013@gmail.com
13
Dr. L. Jayasree
Principal Scientist, ICAR-CMFRI, Regional Center, VSP
8309552522
lokasree@gmail.com
Student's field trip to GVMC sewage treatment plant Appughar, Visakhapatnam on 21-10-2022 - Dr. K. Ramesh Babu&Dr. P. R. C. Ganesh.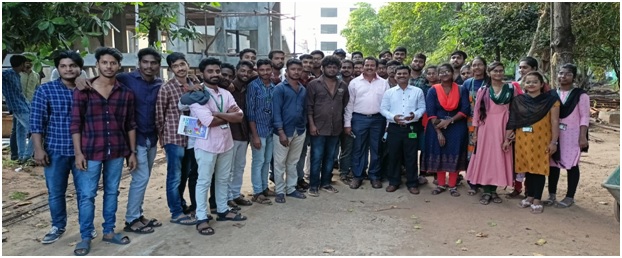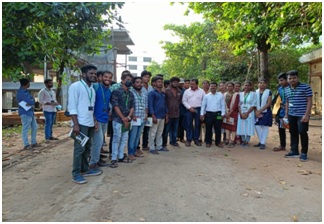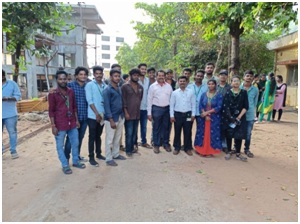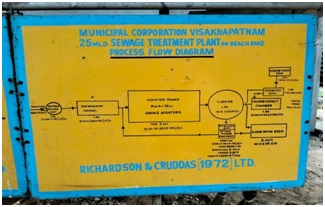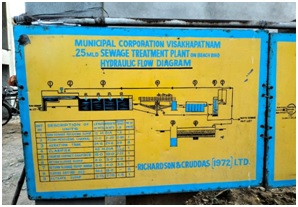 STUDENT's field trip to AVANTI hatchery at S Rayavaram& Visited Revupolavaram beach on 20-11-2022 by Dept. staff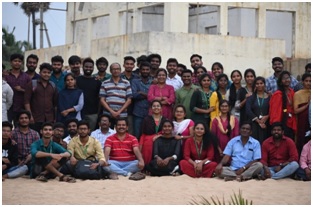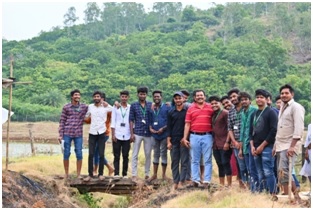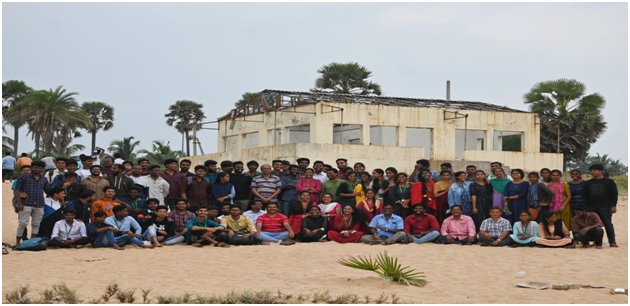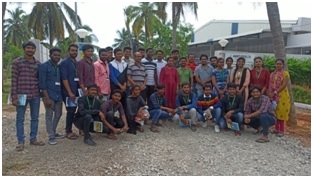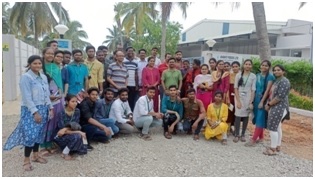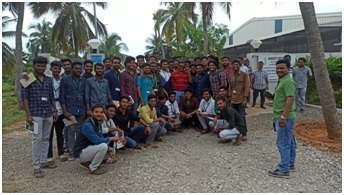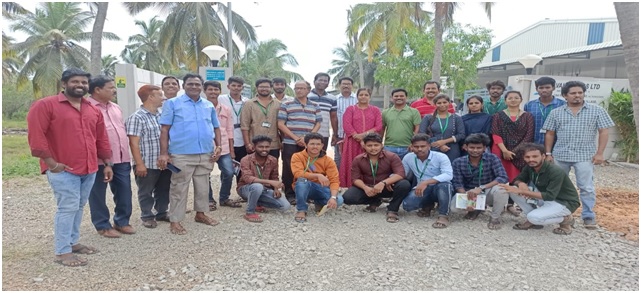 Departmental Activities: 08-12-2022: Field visit for II MBF (III sem.) students to Forest Research Centre for Coastal Eco- System, Visakhapatnam - Dr.I. R. Sirisha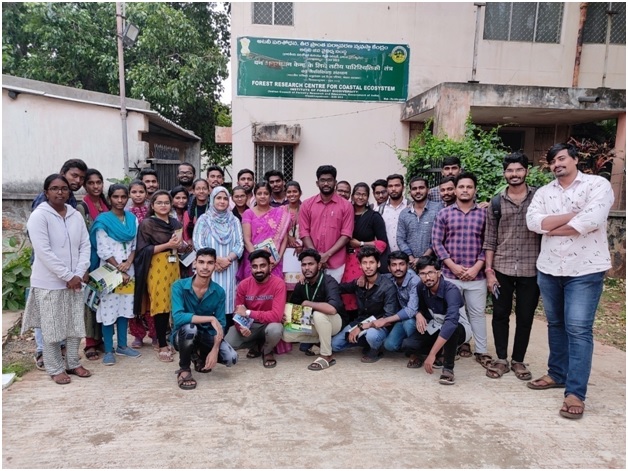 Departmental Activities: 14-12-2022: Field visit for II MBF (III sem.) students to National Institute of Fish Postharvest Technology&Training (NIFPHATT), Visakhapatnam - Dr.C.Mamatha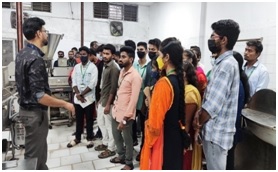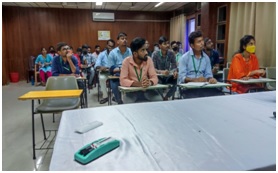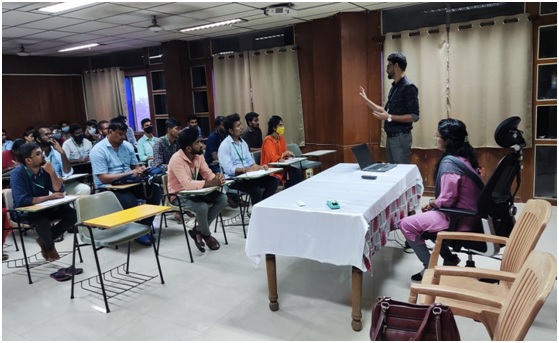 Departmental Activities:14-12-2022: Field visit for II MBF(III sem.) students to Central Institute of Fisheries Nautical & Engineering Training (CIFNET), Visakhapatnam - Dr.C.Mamatha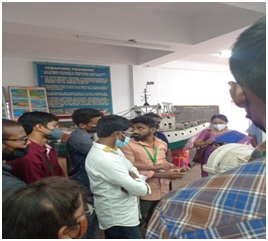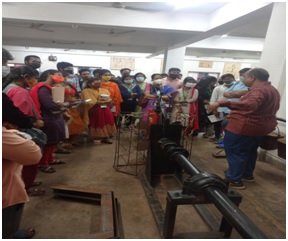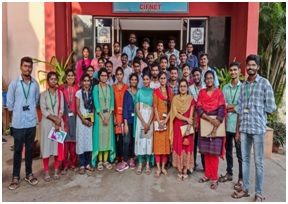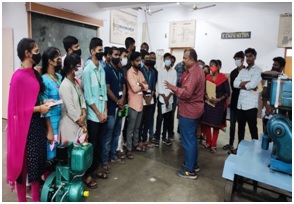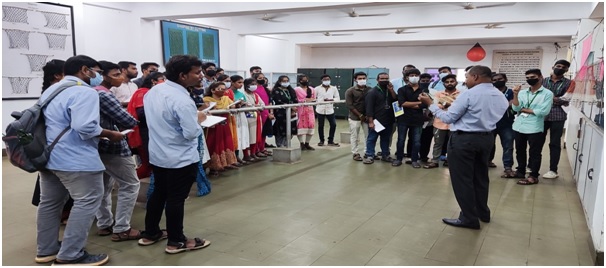 Departmental Activities: 7-12-2022: Field trip for II MBF (III sem.) students to Fishery Survey of India (FSI), Visakhapatnam - Dr.C.Mamatha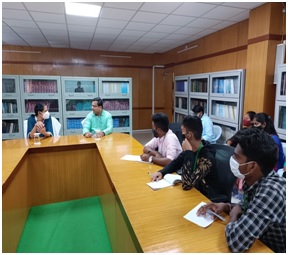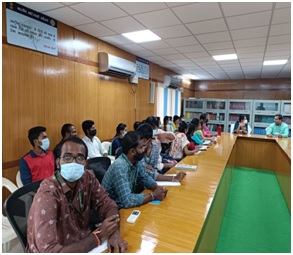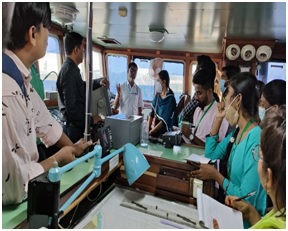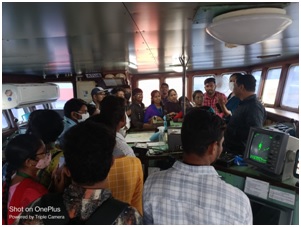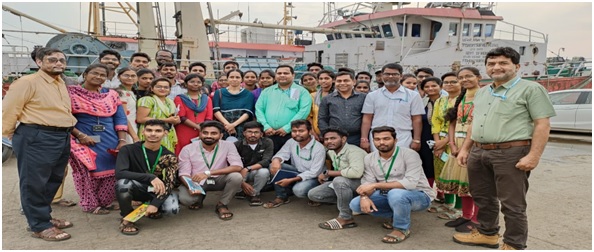 Visit to Central Institute of Fisheries Technology (CIFT) on 66 th foundation day on 28-04-2023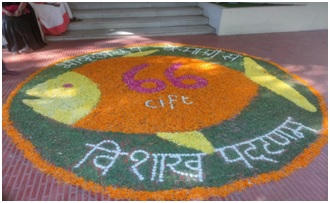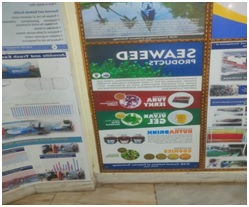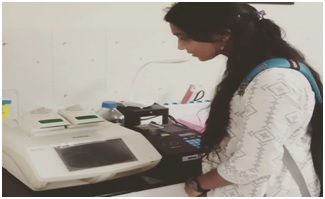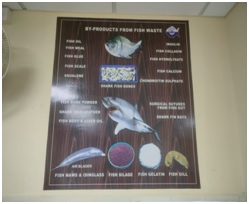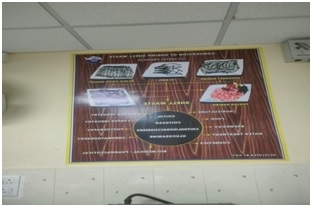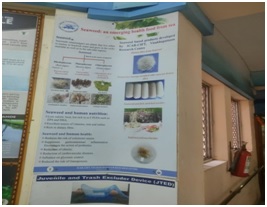 Campus interviews conducted by Charoen Pokphand (CP) Company on 05-05-2023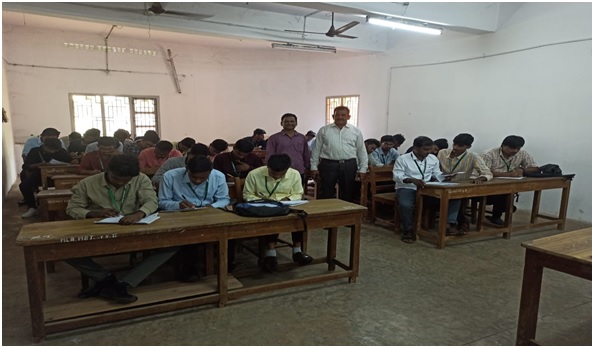 Campus interviews conducted by SANDHYA MARINE Company on 20-05-2023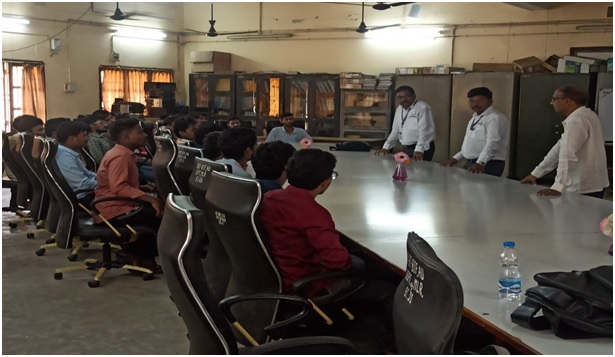 WORLD OCEAN DAY (Beach cleanup) programme conducted by NCCR project, Dept. of MLR on 08-06-2023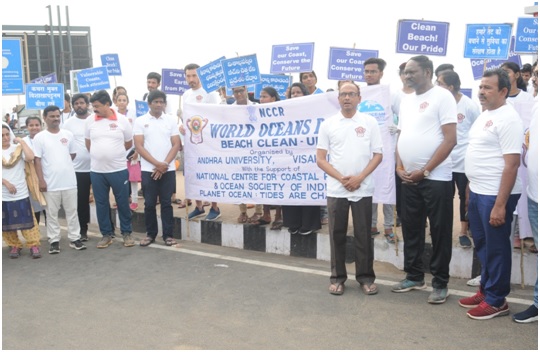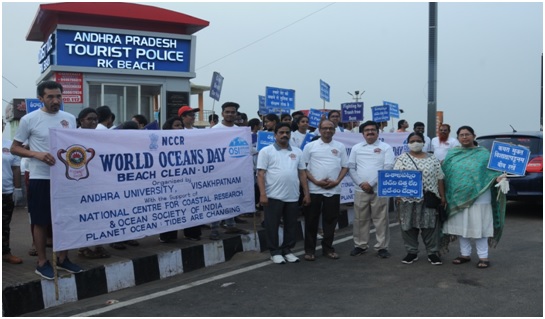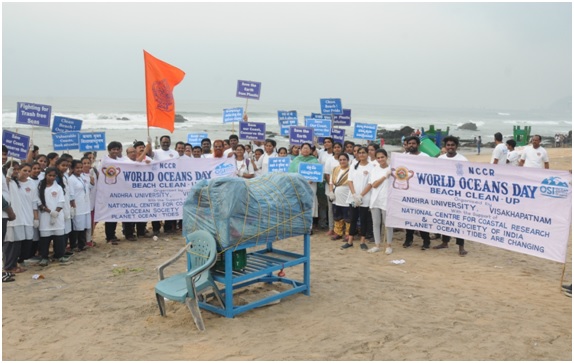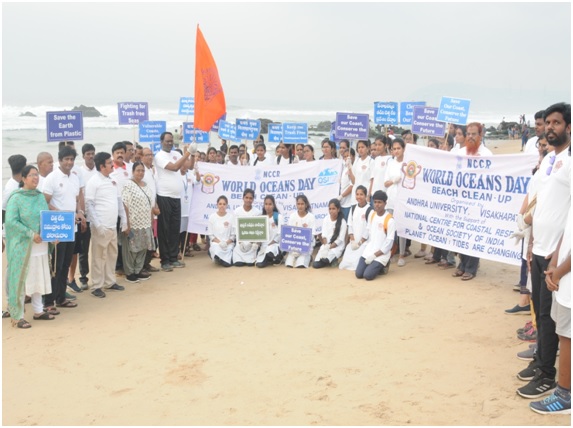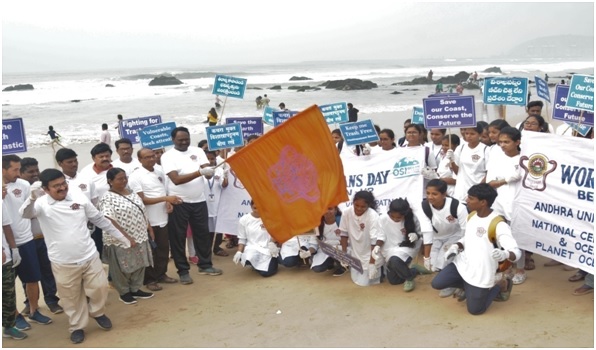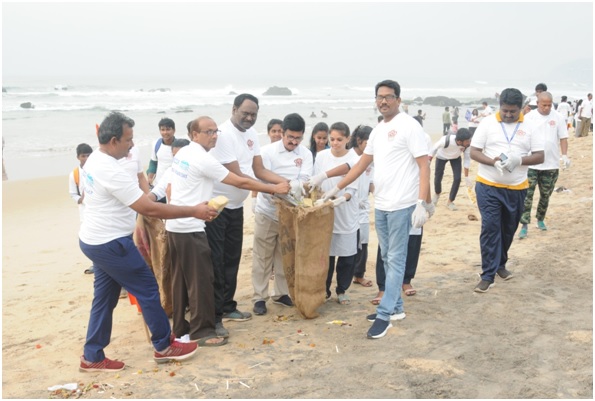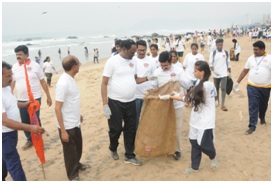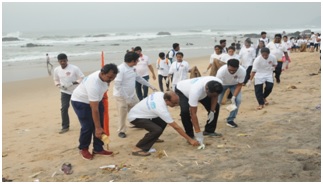 Training Programme on "Micro Plastics - Analysis, Mitigation and Management Strategies" from 26-06-23 to 28-06-23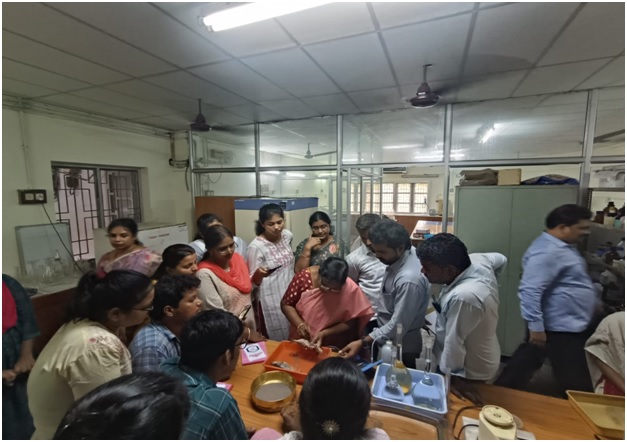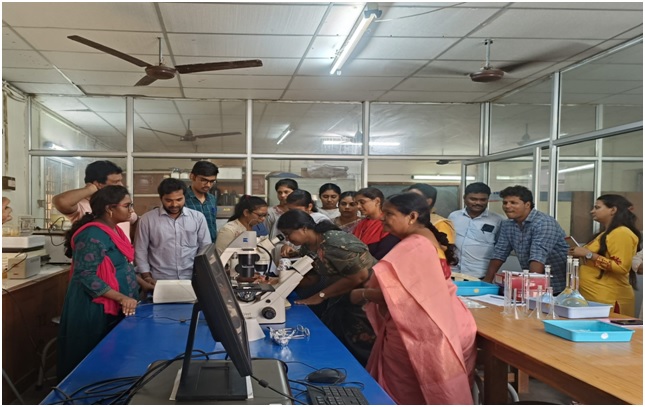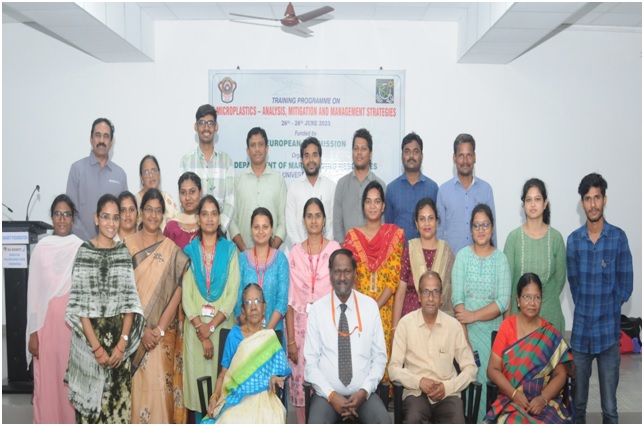 II Sem MBF students Field Work to RK Beach on 15-07-2023- Mr. D. Chandra Sekhar (RS) &Mr. T. Sri Chakra Pranav (RS)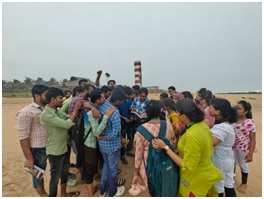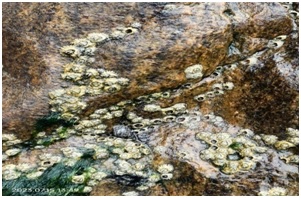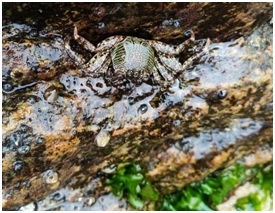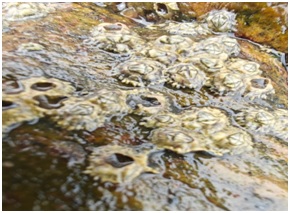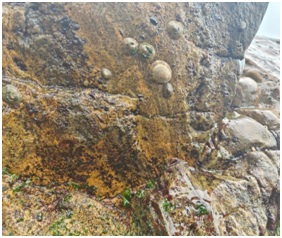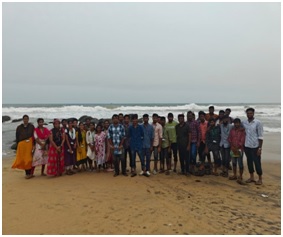 II sem CAMB students visit to Rajkamal Hatchery at Timmapuram, Bheemili, VSP on 15-07-2023 - Mr. S. Deepu Visweswar(RS) and Mr. Y. Askara(RA)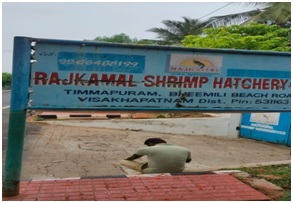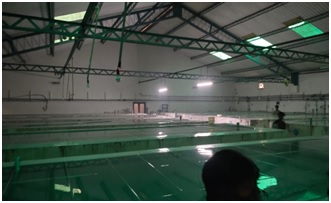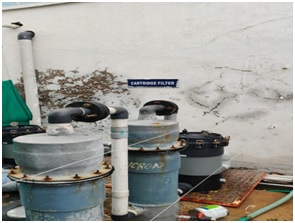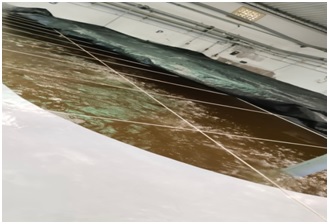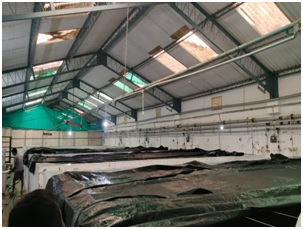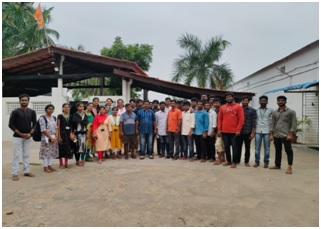 CENTRAL GOVERNMENT ORGANISATIONS: CMFRI,CIFT,FSI,NIO,MPEDA,CIFNET,NIFPHATT.
STATE GOVERNMENT

PRIVATE ORGANISATIONS:

Avanti Feeds Ltdd
Avanti Frozen Foods Pvt. Ltd
Charoen Pokhpond Feeds (CPF) Pvt. Ltd
The Water Base Pvt. Ltd
Grobest Feeds Pvt. Ltd
Growel Feeds Pvt. Ltd
Devi Sea Foods Pvt. Ltd
Devi Feeds Pvt. Ltd
Sandhya Marine Pvt. Ltd
Sandhya Feeds Pvt. Ltd
Indian Broilers Pvt. Ltd
Deepak Nexgen Pvt. Ltd
BMR Hatcheries Pvt. Ltd
Rajkamal Hatcheries Pvt. Ltd
Vaisaki Bio-Marines Pvt. Ltd
Blue Sea - Allaianz Pvt. Ltd
Neo-Spark Chemicals Pvt. Ltd
Cargil Feeds Pvt. Ltd
Bayer Feeds Pvt. Ltd
Naga Hanuman Fish Packers Pvt. Ltd
Sprint Exports Pvt. Ltd
Devi Sea Biologicals Pvt. Ltd
Godrej Feeds Pvt. Ltd
I-Feeds Pvt. Ltd
BMR Feeds Pvt. Ltd
ALtdech Biotech Company Pvt. Ltd