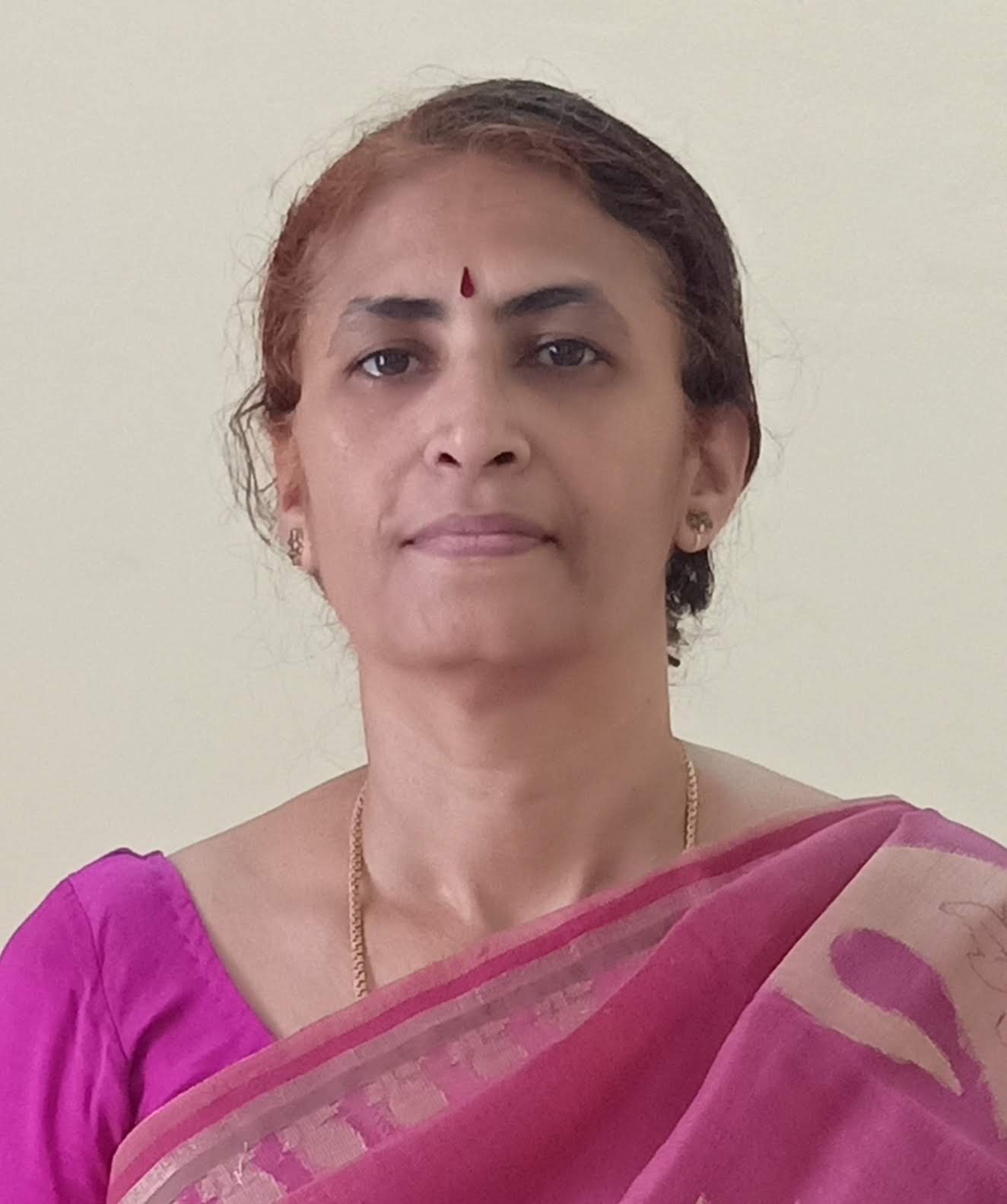 Name : Prof V.Lakshmi
Designation : Head of the Department
Phone: 0891 2844725, 4724
Email: head.genetics@andhrauniversity.edu.in
PROFILE
Human Genetics is the most fascinating and is currently fast growing subject in the domain of Life Sciences. The department of Human Genetics in Andhra University was established in the year 1972 for the first time in the country. One of the emerging department in the area of human genetics which is concerned with the study of human variation in health and disease and is of utmost importance due to its application in modern medicine.
Despite the availability of limited facilities in the early stages of its inception, the department could successfully make considerable progress in all these years. Today the Department of Human Genetics has achieved international recognition. A good number of its alumni currently occupy eminent positions in reputed laboratories, institutes and Universities worldwide. The department has MOU with KGH and Krishna IVF
The department was headed by eminent professors like Prof. M.R. Chakravartti, Prof. G. Golla Reddy, Prof. P. Veerraju, Prof. M. Satyanarayana, Prof. T. Venkateswara Rao, Prof. U.V. Krishna Rao, Prof. G. Sudhakar and Dr. V. Lakshmi Kalpana. Currently the department is headed by Prof. G. Sudhakar
Currently there are two ongoing ICMR funded projects focusing on chronic kidney disease and sickle cell anemia. The dept is catering to the genetic counselling needs of the people in and around Visakhapatnam and is also of immense help in diagnosing sickle cell anemia which is more common in the nearby agency area.
NAAC PRESENTATION
PROGRAMS OFFERED
Sl.No
Name of the Program
PG Programmes
1
M.Sc. (Human Genetics)
Doctoral Programmes
1
Ph.D. (Human Genetics)
| Name | Designation | Qualification | Specialization |
| --- | --- | --- | --- |
| Prof. G. Sudhakar | Professor & Regisrar ANU | M.Sc. (Human Genetics),M.Ed., Ph.D. | Genetic Counseling Genetic Engineering Medical Cytogenetics and Human Population Genetics |
| Prof G. Paddaiah | Professor (Honorary) | M.Sc, Ph.D. | Population Genetics, Molecular Biology, Genetic Engineering |
| Dr. P. Balakrisha Murty | Professor -Emeritus (Honorary) | M.Phil., Ph.D. | Human Molecular Genetics, Biochemical Genetics and Population Genetics |
| Dr. V. Lakshmi | Associate Professor & Head of the Department | M.Phil., Ph.D. | Human Molecular Genetics, Biochemical Genetics and Population Genetics |
| Dr. V. Lakshmi Kalpana | Associate Professor (Honorary) | M.Phil., Ph.D. | Cytogenetics, Cell Biology and Molecular Biology |
| Dr. D. Udaya Kumar | Assistant Professor(C) | M.Sc., Ph.D. | Cytogenetics, Cell Biology, Genetic Counselling, Population Genetics |
| Dr. T. Mahankali | Assistant Professor(C) | M.Sc., Ph.D. | Biochemical Genetics, Population Genetics, Human Anatomy & Physiology, Genetic Counselling |
Prominent Alumni of the Department
Dr. Susan Mathew, M.Sc. Ph.D., Professor and Director, Cytogenetics Laboratory Weill Cornell Medical College, Cornell University 1300 York Avenue, New York, NY10065,USA
Dr. Rajani Ravi, M.Sc. Ph.D., Assistant Professor JHUSOM-Department of Oncology, Johns Hopkins Medicine, Baltimore, Maryland, USA
Dr. Govindaiah Vinukonda, M.Sc. Ph.D., Assistant Professor Pediatrics-Neonatology, Westchester Medical Center, New York Medical College, Valhalla, New York, 10595, USA
Dr.Undavalli Murthy, M.Sc, Ph.D., Professor CU-Department of Pathology & Cell Biology, Columbia University, New York, NY 10032, USA
Dr. Suresh K. Alahari, M.Sc. PhD., Associate professor LSUHSC-Department of Biochemistry and Molecular Biology Louisiana State University Health Sciences Center New Orleans, USA.
Dr. Venkata Subhadra Nandula, Director of Cytogenetics and Associate Director Molecular Diagnostics at Cancer Genetics, Inc. Orangeburg, New York, United States
Dr. A. Balakrishna, Principal, MVR Degree College Shramika Nagar, China Gantyada, Gajuwaka, Visakhapatnam.
Dr. Zeenath Jehan, Genetic Consultant and Scientist Department of Genomic Medicine Vasavi Hospital, Hyderabad
Dr. Vasudha Indrani Tadimety, Crime lab Scientist Georgia Bureau of Investigation (GBI) Decatur, Georgia, United States.
Dr. K.N.Mohan, Ph.D., Associate Professor A103, Department of Biological Sciences Birla Institute of Technology and Science Pilani-Hyderabad Campus Jawahar Nagar, Hyderabad
Dr. Anuradha Nalli, Expert Scientific Writer at Novartis Bengaluru, Karnataka,India
Gayatri Srinivasan, Assistant Manager (Laboratory) at Chromogenic Life Sciences Hyderabad, Telangana, India
Dr.Sunil Kumar Polipalli, Department of Pediatrics, Genetics Division, Maulana Azad Medical College & Associated LNH Hospitals, New Delhi, India.
Dr. Prahlad Balakrishnan Med Genome Labs Ltd Bangalore,Karnataka,India
Dr. Anil Annamneedi, Research Assistant Professor, Neuroscience SRM Institute of Science and Technology SRM- Department of Biotechnology (Engineering)
Sridhar.Ch., Incharge, Yashoda Hospital Molecular Biology Hyderabad, Telangana, India
Dr. T. Sivanarayana Ph.D., Clinical Embryologist Krishna IVF Clinic Visakhapatnam, Andhra Pradesh, India
Dr. Argi Anuradha, Scientist - C, Multidisciplinary Research Unit,Andhra Medical College,Visakhapatnam, India
Dr.Lokeshu Talapagala, Scientist-C State level VRDL, Guntur Medical College, GunturAndhra Pradesh,India